5 Common Causes of Noisy Water Pipes
11/10/2022 (Permalink)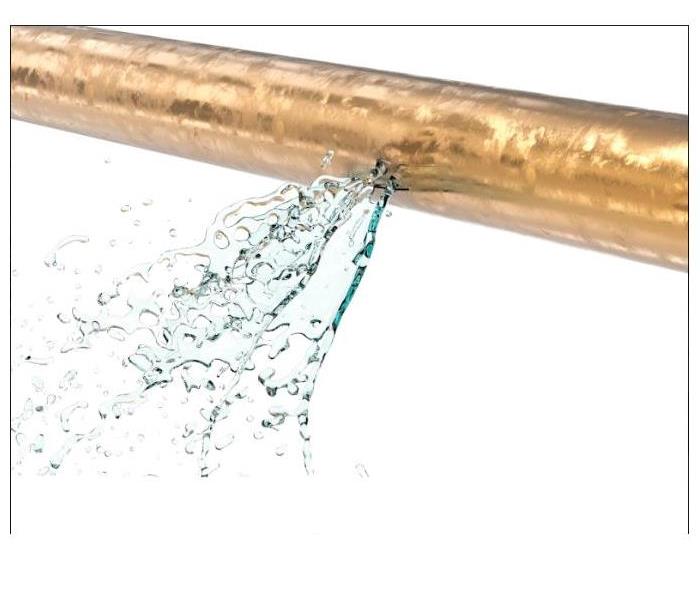 There are many reasons for noisy pipes, so it's important to have them checked out by a professional.
5 Common Causes of Noisy Water Pipes
Noisy pipes are a headache to deal with, especially if they're in your Coconut Creek, FL home and not just an annoying neighbor. Luckily, fixable causes aren't hard to pinpoint. Here's what you can expect from noisy pipes and how to silence them once and for all!
Water Hammer
Water hammer is a banging or knocking sound in your pipes. It's caused by rapid water movement in the pipes and can be caused by either a sudden change in water pressure (such as when you turn on or off a faucet) or a sudden decrease in water pressure (such as when the dishwasher starts).
Loose Mounting Straps
Loose pipes can cause a variety of problems, including noise, leaks, water damage, and flooding. If your water pipes are loose or not secured properly to the wall, they may vibrate whenever the water is flowing through them. This vibration causes a loud buzzing sound that you might hear throughout your house.
If this continues for an extended period of time without being addressed by a professional plumber, it might cause structural damage to your home's walls and foundation! This can result in costly repairs down the road — so it's best to get in touch with a professional as soon as possible if you suspect that something isn't right with your plumbing system.
High Water Pressure
High water pressure is another common cause of noisy pipes. Excess pressure can result in a leaky faucet or cracked pipe, but it can also cause excessive wear on the components in your plumbing system. It's worth noting that high water pressure is not always a bad thing; there are instances when you may want to increase the pressure coming into your home. If you live in an area with hard water, for example, you may be able to reduce mineral deposits by increasing the amount of force with which it enters your home.
An easy way to reduce the amount of pressure coming into your home is by installing a pressure regulator on all incoming faucets. A regulator will take care of any excess pressures and ensure that everything functions properly without having any negative impact on other parts of your plumbing system—or yourself!
Loose Pipe Joints
If you hear loud banging noises when using water in your Coconut Creek, FL home, there's a good chance that the problem is caused by loose pipe joints. Loose pipe joints can cause leaks, water hammer, and other problems.
A loose joint is an area where two pipes are touching without being secured together with a union or coupler. This happens when the pipe shrinks slightly due to temperature changes or other factors. The result is that one side of the joint moves more than the other, causing vibration and noise as it rubs against other connected pipes nearby. When this happens over time, it can create more serious issues like cracking and even breaking apart entirely!
Mineral Buildup on Pipes
Mineral deposits, or scale, which are made up of calcium and magnesium compounds, form on the insides of pipes over time due to natural water chemistry. As this buildup increases in size, it becomes more difficult for water to flow through them smoothly—and that can cause clanking noises as well as an increased risk of leaks.
There are many reasons for noisy pipes. If you're experiencing a clanking sound from your pipes, it's important to have it checked out by a professional plumber right away. This can help ensure that the problem is caught before it becomes worse and potentially causes leaks or other issues down the road.